Overview
People often ask "how do I become a B Corp consultant?" Ryan Honeyman (Partner at LIFT Economy and author of The B Corp Handbook) and Matt Mayer (Sustainability Sherpa at Conscious Brands) created this online course to provide a succinct, step-by-step overview of the tools, resources, and best practices we have learned about B Corp consulting.
Benefits
The benefits of participating in the self-study course include, but are not limited to:
World-Class Expertise: Learn from two of the world's top experts on B Corporations
Evergreen Content: Participants will retain access to the content in case you want to watch a session again
Ongoing Access: After the course is finished, participants will have the option of joining a larger community of practice for B Corp consultants (i.e., folks who have completed earlier courses).
After participating in our courses, participants will be able to:
Inspire prospects by communicating the value of joining a global movement to redefine success in business
Confidently respond to both high-level and detailed questions about the B Impact Assessment
Pitch, propose, and deliver a B Corp consulting contract
Build their thought leadership by publishing and speaking about B Corps
Network and engage with the existing B Corp community
Use the B Impact Assessment as a lens to identify other client needs (e.g., helping motivate and engage employees, helping clients create their mission, vision, and core values
Press
Julie Fahnestock, Founder at B Storytelling and graduate of this course, wrote the following articles about her experiences as a participant in the Secrets of B Corp Consulting:
Frequently Asked Questions
Q: How long will it take me to complete this course? How many hours will it take?
The Secrets of B Corp Consulting is self-directed, so you can go as quickly or as slowly as you need. We have found that it should take around 10-20 hours to complete the course. The difference in times is based on whether you decide to complete the recommended reading and activities.
Q: Is this course "accredited"? 
Currently, there is no official and/or accredited course that can teach you how to become B Corp consultants. We have been in conversations with B Lab (the non-profit behind the B Corp movement) for roughly 10 years about the possibility of creating an accredited course for B Corp consultants. The difficulty has always been dedicating the time and energy that would be needed to create a new accreditation scheme for consultants. B Lab is already struggling to meet the demand for new companies wanting to become B Corps. 
As a proxy, we recommend that any B Corp consultant also certify their own company as a B Corporation. This will give you valuable experience going through the certification process for your own company, and will give you an important level of credibility when speaking to prospective B Corps in your consulting practice.
Q: What does this course entitle me to do?
You do not need to take this course in order to begin helping companies through the B Corp certification process. However, we think this course will make you a more effective and successful B Corp consultant overall. For example, as we mentioned above, this course will help you with:
Proposing, pitching, and delivering your services
Confidently responding to questions related to the process
Identifying new prospective clients
Networking with other B Corps
Using the B Corp process as a lens to identify other client needs
Growing your business over time
Q: Does anyone review the exercises we are assigned?
The exercises are meant to be a self-directed learning opportunity for participants. While we strongly encourage all participants to complete the assignments, we do not have capacity to review and/or provide feedback on what is submitted.
Q: How do you ensure quality?
Ideally, this is what a formal B Corp consultant accreditation would provide. As illustrated above, however, an accreditation program has been on the table for 10+ years with little progress. The best way to ensure quality is for Certified B Corp consultants to become B Corporations themselves. Indeed, there are very few successful B Corp consultants who have not certified their own companies.
Q: Are the videos and materials still relevant? Are there any updates that we should be aware of?
We originally recorded the Secrets of B Corp consulting with the intention of creating evergreen content. We focused on key principles that would stay relevant (such as the proposal process, pitches, finding clients, using B Corp as a gateway to other services, etc). In addition, we have continually updated the course to keep it current / up to date.
Q: What am I allowed to claim after completing this course?
Past participants in the course can claim that they have "completed B Corp consulting training with Ryan Honeyman, B Corp expert and coauthor of The B Corp Handbook: How to Use Business as a Force for Good." Unfortunately we cannot say we are "accredited" B Corp consultants because that designation does not exist. We always recommend that participants in our courses certify their own companies as B Corps to gain insight and credibility.
Q: Are you planning on offering this as a live online course in the future?
We do not plan on offering the Secrets of B Corp consulting as a live online course in the near future.
Q: Is there a community of B Corp consultants that we would have access to?
Yes! However, this community is not specific to this Secrets of B Corp Consulting course. There is a community of 100+ B Corp Certification Consultants on the B Hive, which is an online community of Certified B Corp peers and leaders. You would have to become a Certified B Corporation to be able to access the B Hive.
Q: Who can I contact if I have more questions?
Please reach out to [email protected] with any questions, comments, or concerns.
Testimonials
"I had been watching the B Corp movement from a distance for several years. When I wanted to take a deeper dive I turned to the pioneers of B Corp consulting, and all around B Corp experts, Ryan Honeyman and Matt Mayer. After a highly positive experience as part of a virtual learning group, I decided to continue on with their advisory services in order to build out an in-depth specialization in helping companies on their B Corp journey. Matt and Ryan have both proven to be exceptional strategic advisors and coaches. They are generous with their extensive knowledge and unique experience and constantly seek new ways to add value for their clients. I would enthusiastically recommend Ryan or Matt to anyone looking for specific expertise related to B Corps or sustainability consulting more widely."
- Andy Schmidt, Pearl Consulting Services
"Ryan has been a valuable and effective consultant for Ben & Jerry's in helping us to benchmark key aspects of our supply chain. Ryan is great to work with; he is personable, professional, and responsive. We look forward to continuing our work with Ryan in the future--not only because he provides value in the space of "measuring what matters," but because Ryan's work supports the growing movement of businesses that are aspiring to be better for the world."
- Cheryl Pinto, Ben & Jerry's
"Ryan's guidance through B Corp certification was incredibly worthwhile and valuable. Going through the B Corp certification process helped us identify gaps in items like our employee handbook, our local community engagement efforts, and how we communicate our environmental programs to our stakeholders. We are now the first B Corp-certified olive oil company in the United States, and the first B Corp-certified wine business in California. I highly recommend using his services."
- Samantha Dorsey, McEvoy Ranch
"Conscious Brands assisted with Genuine Health's B Corp certification, making it a pleasurable and quick process. From their excellent kick-off meeting and planning tools to the weekly check-in calls, Conscious Brands was clear, helpful, supportive and great to work with. Their quick turnaround, willingness to go the extra mile, enthusiasm and expertise was very much appreciated and made the hard work a lot of fun. In fact Conscious Brands was so helpful that we were one of the fastest B Corp certifications! Thank you Conscious Brands for being truly conscious of what matters most, both in the universe and in business."
- Tara Stubensey, Genuine Health
"In working with Conscious Brands on our B Corp certification we were not only provided with attentive and genuine service, but truly felt as if we had a partner through the entire process. They are outstanding communicators that worked diligently with us to ensure we understood every step of the process. Their energy, organization and sincere commitment to sustainable business practices helped motivate and guide us along as we worked together to achieve our goal. So impressed by that to this day we continue to work together on various initiatives - these guys really are the very best at what they do."
- Shaun Daniels, Nature's Fare Markets
Meet the Instructors: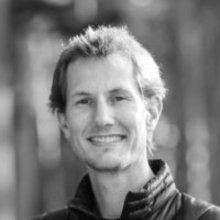 Partner at LIFT Economy
Ryan Honeyman
Ryan Honeyman is a Partner / Worker-Owner at LIFT Economy and coauthor of "The B Corp Handbook: How to Use Business as a Force for Good "(Berrett-Koehler Publishers). Ryan has helped over 50 companies—like Patagonia, Allbirds, Ben & Jerry's, King Arthur Flour, Tanka Bar, Animikii, and Red Bay Coffee—become Certified B Corporations, recertify as B Corporations, and maximize the value of their B Corp certification.
Conscious Business Catalyst
Matt Mayer
Matt believes that business can be a force for good if success can be redefined to consider profit for all stakeholders, rather than solely shareholders. Helping organizations be bold in their vision as well as building systems embed and accelerate action is where Matt thrives. His slant is on building capacity for the organization to make progress rather than on the traditional "diagnose and create dependency" advising model. Matt holds a Masters of Science degree in Strategic Leadership towards Sustainability and a Bachelor of Commerce degree in General Management.
1

Recommended Books, Videos, and Resources

2

Video (13 min): Intro + Overview

"Getting Started" Exercise Overview (40 mins)

Video (8 min): Thoughts on the "Getting Started" Exercise

"Getting Started" Reflection

"Getting Started" Wrap Up

3

Section 1: Intro to B Corps / B Corp Consulting

Video (9 min): B Corps / Benefit Corps / B Analytics

Video (11 min): B Corp Certification Process

Exercise 1: The 250x250 Rule

Video (20 min): Section 1 - Frequently Asked Questions

4

Section 2: Walking Through a B Corp Consulting Work Plan

Video (31 min): Steps to Landing a Project

Video (52 min): How to Structure a B Corp Consulting Engagement

Video (14 min): Section 2 - Frequently Asked Questions

Exercise 1: Crafting Your B Corp Elevator Pitch

Exercise 2: Getting Out There!

Exercise 3: More B Impact Assessment

5

Section 3: How to Articulate Your Value Proposition

Section 3 Content: What is an Elevator Pitch?

Video (22 min): Matt's B Corp Pitch with Feedback

Video (29 min) Ryan's B Corp Pitch with Feedback

Video (18 min): Section 3 - Frequently Asked Questions

Exercise 1: Revisiting the Elevator Pitch

Exercise 2: The Improvement Report

Exercise 2 Supplement: Improve Your Score Template Library

Exercise 3: Getting Out There! (Round 2)

6

Section 4: Trends / Opportunities Beyond B Corp

Video (58 min): Beyond B Corp: Differentiating Your Skills and Service Offerings

7

Video (6 min): Closing / Call to Action

Closing Reflection Exercise

8

B Corp Consulting Resources / Templates from our Practice
5 star rating
Fantastic primer for general consulting practices and B C...
Wendy Blackwell-Moore
I am a consultant and would highly recommend this course if you are interested in B Corp consulting. The course leads you through practical consulting ideas...
Read More
I am a consultant and would highly recommend this course if you are interested in B Corp consulting. The course leads you through practical consulting ideas of how to create proposals and pricing, along with a deep dive of the B Impact Assessment and B Corp world.
Read Less
5 star rating
Marta Roson
5 star rating
Would highly reccomend!
Kristiana Fox, MBA
Definitely worth the money to invest in for anyone thinking about becoming a B Corp Consultant. The videos were excellent and there was a ton of gray informa...
Read More
Definitely worth the money to invest in for anyone thinking about becoming a B Corp Consultant. The videos were excellent and there was a ton of gray information about pricing strategy, best consulting practices, negotiating. I really appreciated the sample proposals and forms, as well as the list of resources!
Read Less